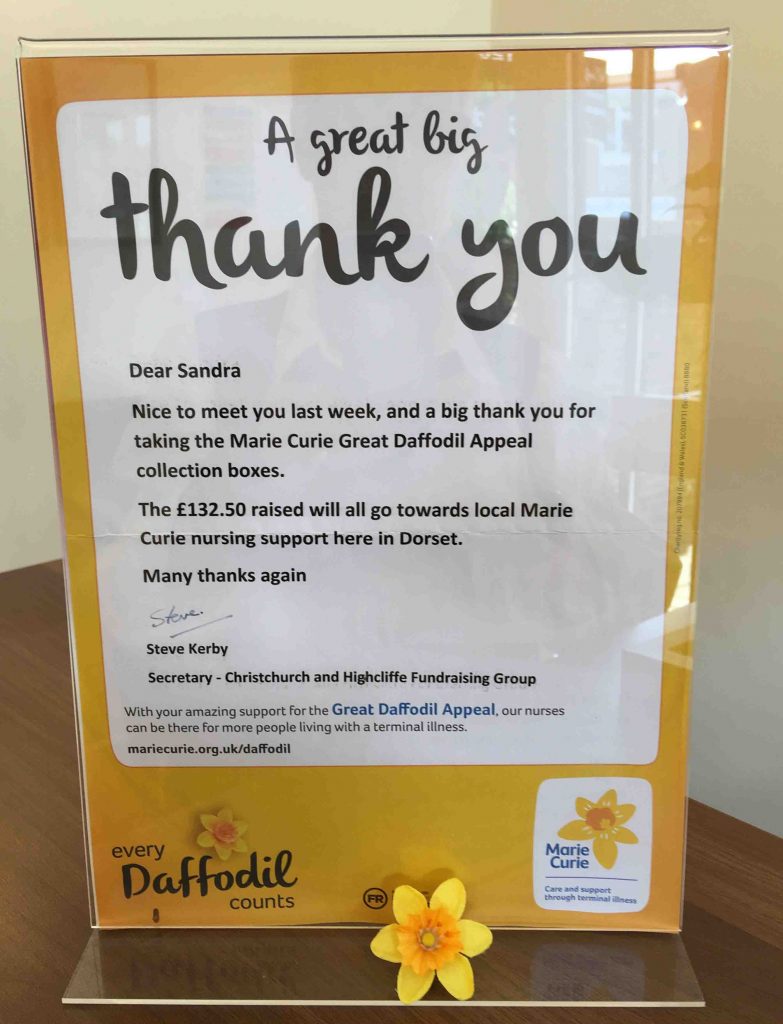 Proud supporters of Marie Curie's Great Daffodil Appeal 2018.
Funeral Arranger & Director Sandra Hagger said: "Thank you to the kind generosity of all those who came into branch to purchase their daffodil pin badge in support of Marie Curie. A total of £132.50 was raised which is a real testament to the local community"
Each year the charity launches the Great Daffodil Appeal, its largest annual fundraising campaign, which sees thousands of people across the UK support the event.